DSO Overview
While there are various forms of Dental Support Organizations, the defining point is that DSOs may partner with practice owners/dentists. Still, it can never provide (and should never insinuate itself into) patient clinical services.
Patient clinical services are provided by and only under the direct supervision of licensed dentists. Patient records remain the property and in possession of these licensed dentists. DSOs, under most forms, however, typically provide some or all elements of the nonclinical support needs of dental practices, with substantial capital funding for growth as a significant component.
THE TREND AND RATIONALE FOR THE GROWTH OF DSOs
Depending on the statistics you read, 15-20% of US dental professionals now work for groups or DSOs, both branded and invisible (DSO practices which become part of a DSO, and receive DSO support, yet to all outward appearances, operates as it has historically, except that it outcompetes and grows faster than their neighboring practices). Experts predict that the total consolidation of practices into DSOs will reach 25%-30% by 2025 and almost 50% by 2030, and this trend will only continue. The fastest-growing dental DSOs own hundreds of practices across the country, not counting the "invisible"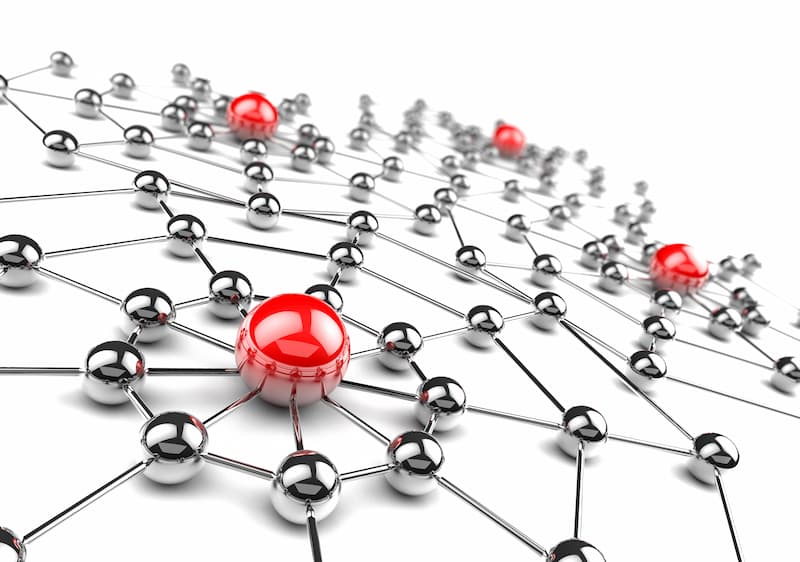 DSOs are a compelling force because they create value by providing funding and support services not generally available to individual or group practices operating on their own.
This in turn allows the DSO's practice partners (as part-owners) to grow especially when competing against other practices not supported by strong DSOs. Younger owners/dentists should expect to participate in this equity increase cycle multiple times over their careers.
Another not-so-obvious consequence of the trend toward DSO consolidation will be the change in referral patterns due to DSOs. As DSOs add restorative dentists to their groups, those referrals become captive and will be naturally motivated to refer within their DSO. It can easily be anticipated that DSOs will partner with the most productive practices and that in 10-15 years, most of the best restorative referral practices will no longer be available to specialists outside their DSO. This phenomenon will impact the younger specialist who now sees almost unending growth in referrals and does not yet recognize the unavoidable and dramatic decreases coming shortly.
As a result of all the above, DSOs are on the radar of most dentists, and as the consolidation continues, DSOs will impact every practicing dentist. Consequently, the race to consolidate practices under the umbrella of a DSO is close to hypersonic. Lastly, it is axiomatic that practice owners who choose a DSO partner early in their business evolution will achieve the most significant rewards.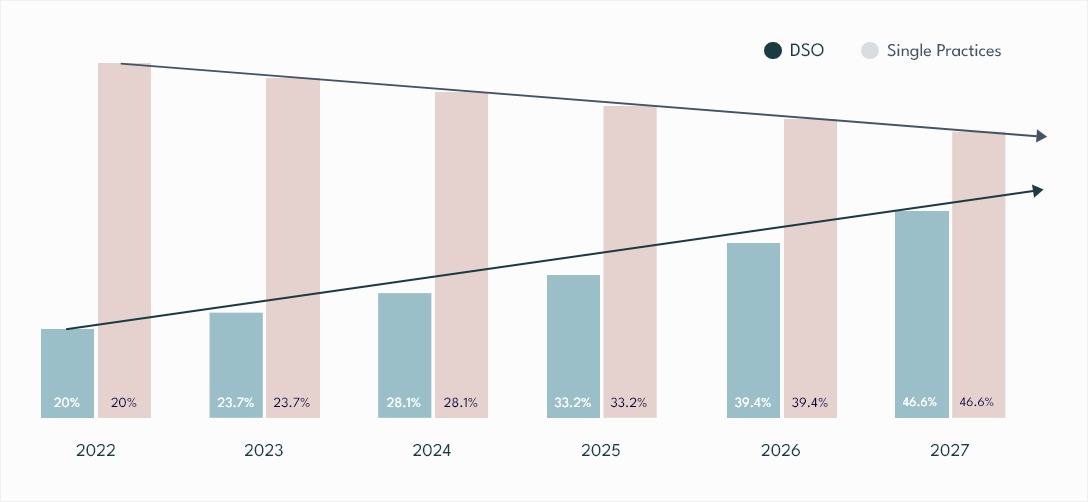 FORMS OF DSO
A common and unfortunate perception of a DSO transaction is that the owner/dentist (1) sells practice assets and becomes a slavish employee of a corporate enterprise, and (2) trades total autonomy in exchange for cash and being relieved of the day-to-day administrative or back-office hassles associated with running a dental practice.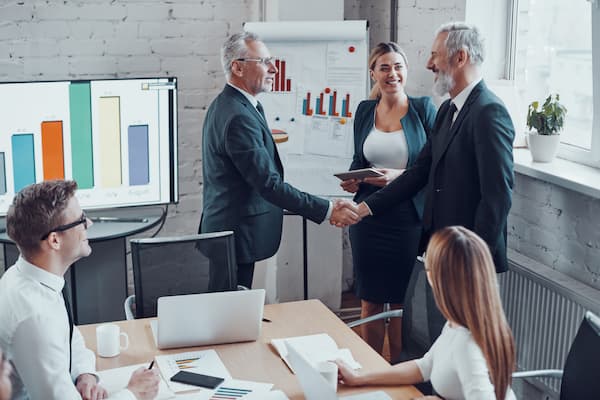 DSOs use a variety of structures that allow both the DSO and the partner owner(s) to have an equity interest in and earn returns on their investment in the DSOs equity growth and allow the DSO's practice partners to achieve their personal and professional ambitions. Depending upon the form and the character of the DSO you join, partnering offers the advantages of access to capital, better pricing on equipment, and access to practice infrastructure such as IT systems, human resources, accounting, financial tools, and other support systems that would be difficult and expensive for a single or even multi-office dental practice to develop and maintain on its own.
Regardless of the form that the DSO clinician partnership takes, ultimately, the parties execute agreements which will generally include some or all of the following: purchase and sale agreements, operating agreements, employment agreements, and other transaction documents that will govern their ongoing relationship.